About Us
Vocalist Katrina Radovich hails from the picturesque town of Kahuku on the north shore of Oahu, Hawaii. She discovered her love for singing at a young age and has been entertaining friends and family with her music ever since. Katrina's passion for singing led her to join the Seattle Girls Choir at the age of 14, which provided her with her first opportunity to sing professionally.
Since then, Katrina has gone on to perform at numerous live events throughout/ the Seattle, Las Vegas, San Diego, and Hawaii areas. Her versatile range spans across various genres, including blues, jazz, pop, and country, although her all-time favorite is blues. Katrina has also lent her vocal talents to television and radio projects, as well as singing on Bula Akamu's album Innovation.
Notably, Katrina has performed for the Body Glove Cruise in Hawaii and was even invited to sing at a Charles Schwab corporate event with Grammy-nominated artist L.T. Smooth. Whether on stage or in the studio, Katrina pours her heart and soul into every song she sings, and her passion and energy are infectious to those around her.
---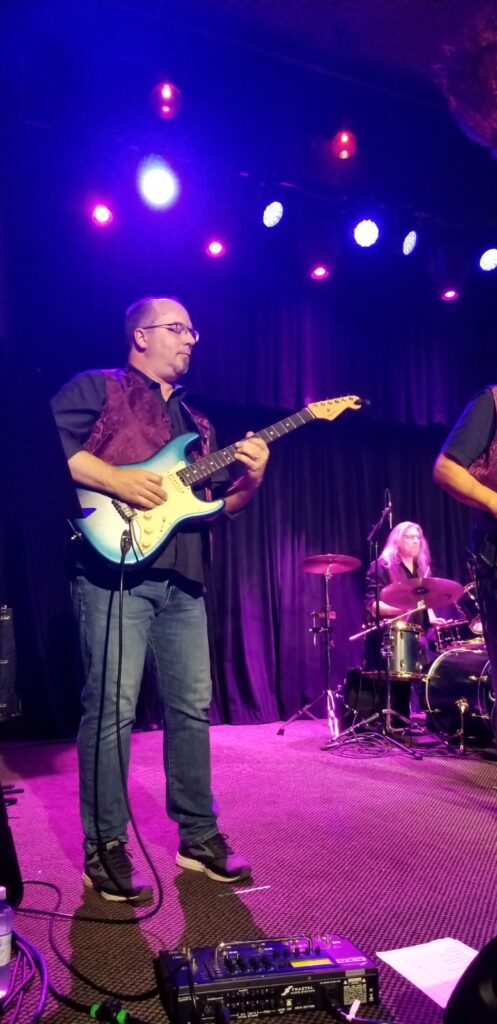 Born and raised in the Pacific Northwest, Mike Kohary has been immersed in music since childhood. Growing up in the north Seattle suburbs, he spent countless hours singing along to his mom's Beatles, Simon & Garfunkel, Beach Boys, and Fleetwood Mac records. It wasn't long before he was inspired by guitar virtuosos like Jimi Hendrix, Larry Carlton, Jeff Beck, and Eddie Van Halen, and picked up the instrument himself during high school.
Under the tutelage of Pacific Northwest luminaries Jay Roberts and Scott Lindenmuth, Mike quickly developed proficiency in rock, jazz, and blues styles. His playing is characterized by a unique blend of tastefulness and aggression, anchored by funky rhythm work and a keen sense of improvisation. Over the years, Mike has played in a variety of bands, and also shares his love of the instrument as a guitar teacher.
He is the author of the popular Kohary Guitar Method series of instructional music books and videos.